1
« Last post by MarcoSkoll on Today at 12:58:39 AM »
Sooooo, IRE news...
I've found time over the last while to run some more tests. Mostly just example cases of different characters trying to kill each other, but tests nonetheless.
Given that some of the rules have thus far been more statistics, theory, instinct, experience and what makes sense on paper* theory than actual playtesting (particularly given the rush I had trying to get them ready in hope of a playtest at Golden Aegis last month), even I'm still getting a grip on how some things actually feel on the table.
* An early revelation in this project was that what worked in my head could easily sound like the ravings of a madman when actually put into words. Which probably means I'm a madman.
The feel of the revised close combat in particular isn't what I expected, although it's exactly what I
should have
expected - given it's ... um, more or less how I said I wanted close combat to work. Stupid as it sounds, I was surprised when the rules did what I wrote them to do.
So yes, much more movement, with different close combats being unalike in their style. Changes in terrain, weapons or skill can heavily affect how characters can approach combat. Some of the test combats I ran came out all Princess Bride, others were chaotic brawls with characters trying to blast each other point blank with shotguns.
Unsurprisingly, I've found a few points I might need to clean up before New Dawn, but I'm pretty happy so far.
~~~~~
The other part of this post is that I was at Salute on Saturday, and had the chance to discuss some of Inquisitor's rules design with something of an authority...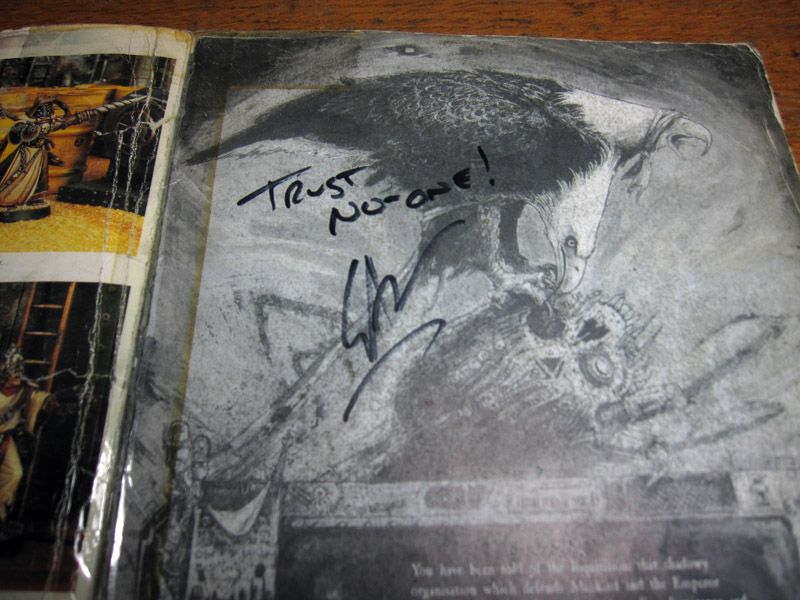 More than just the discussion we had on the day, he's made the generous offer of coming onto the Conclave and answering some questions about the philosophy and decisions that drove Inquisitor's design, as time and his recollection* permits.
*And, indeed, mine. While he'd read something I said earlier in this thread about having questions about aspects of the game design, I only mentioned having questions - not what those questions actually were. So I now need to remember what I actually wanted to ask.
That's a big thing for IRE - any additional insight into the original design process will be very helpful in keeping the updated edition faithful to its predecessor.